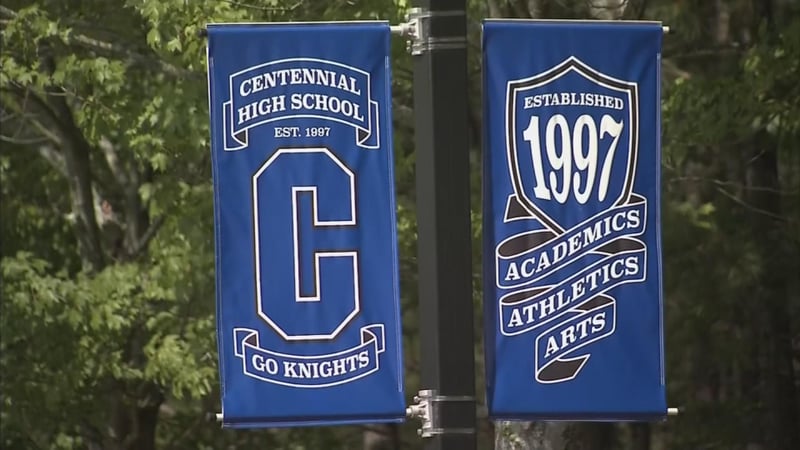 Source: WGCL
FULTON COUNTY, GA (CBS46) –
Six Centennial High School cheerleaders will no longer be allowed to participate on the sideline and competition participation after violating rules.
According to Fulton County Schools Public Information Officer Carla Murphy, six cheerleaders got together in July for an unsanctioned, non-school related activity off campus. When the principal questioned the girls about the matter, it was determined the students "violated the athletic code of conduct", and as a result are no longer allowed to participate in sideline and competition events.
Murphy would not elaborate on what the girls did or why it was deemed a violation of the student athletic code of conduct.
Fulton County Schools issued the following statement:
The Fulton County School District requires that student athletes display high standards of conduct and leadership. Cheerleaders at a high school participated in an unsanctioned event off-campus that included unsportsmanlike and inappropriate behavior, described as hazing.

When school administrators learned of the incident, a prompt investigation occurred. The students involved in the incident have received appropriate consequences.

The District and the high school believe that the safety of all students is paramount, and will continue to take all incidents of hazing very seriously.